Software Engineer - Backend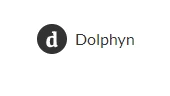 Dolphyn
Software Engineering
Posted on Friday, June 2, 2023
Full-time (Remote — US & Canada OR in person at Toronto HQ)
Dolphyn
is a no-code app and workflow builder for non-technical users. We give users lego blocks that make it dead simple to build powerful apps for anything from simple airtable-powered CRUD apps to useful internal tools helpful in ops and customer success.Join our ambitious team on a mission to unlock millions of hours in productivity by inventing an app builder that your grandparents could use.
We are looking for backend engineers to own the application architecture of our system. This is an opportunity for a ground up architecture build for a system that can grow into a impactful and wide ranging set of capabilities if we make good choices at first.
You'll scale and secure our distributed code execution engine from the ground up
Architect and scale our scheduled jobs infrastructure
Build a reliable and fault tolerant infrastructure to help scale with our ever increasing customer demands
Architect new services and APIs that power our app and are used by all of our customers.
Enable a plug and play model with new integrations without the need to restart service or manual upgrades
Build an integrations framework that supports running declaratively defined integrations without writing code
Ensure there is zero downtime for upgrades of integrations
Partner closely with our customers to ensure ease of deployment and operation of the OPA
Able to discuss and debate strategic engineering / product decisions live with the team
Experienced in leveraging public or private cloud infrastructure to build and operate cloud native applications and APIs
An expert in Python, NodeJS, Postgres
A self-starter driven by customer empathy
Intimately familiar with SaaS architectures, cloud storage (EBS, S3), security, networking, authentication (OAuth2, SSO) and deployment.
Highly driven by building features and improvements in a secure, well-tested, and performant way
BONUS: Experienced in working with systems like Docker, Kubernetes, Terraform, Redis, Kafka, Elasticsearch, Logstash and Airflow, Datadog